The water temperature in Sharm el Sheikh is always nice.
Through this link you can see the current sea temperature, tide table for the next 7 days and todays weather forecast.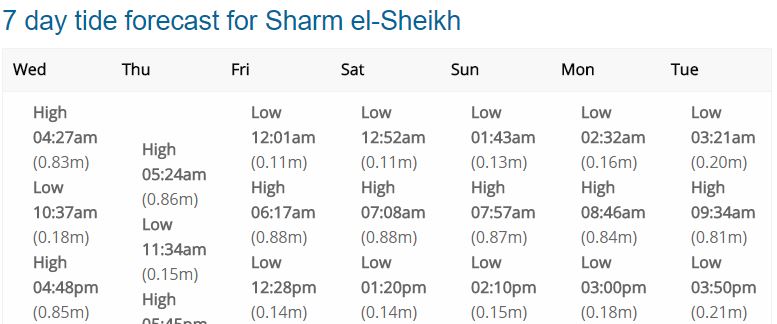 Windguru provides a useful forecast of wind and temperature from El Nabq (Northern part of Sharm area).
ee more about Sharm here.
See more support material to the Red Sea Snorkeling book – e.g. about beautiful butterflyfish