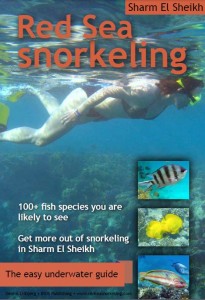 We are publishing the first edition of the Red Sea snorkeling guide in the begining of 2015. It contains description of more than 100 common species that you are likely to meet on your snorkeling trip along the reef at your hotel, or when participating on a snorkeling boat trip.
The book is not the classical systematical description of species, family by family, but guide you through the species most likely encountered on the sand, the top of the reef, in crevices and in the deeper/outer reef. Thus it should be more intuitive to find the name of the species that you met on your snorkeling trip.
We also have some supplemental material for the book readers on this website. You get free access to the material by using the QR codes in the book.
If you have questions or suggestions, please do not hesitate to contact us.
If you wish to become among the first people to buy this book. Please sign up for our newsletter, and we will keep you posted, when we launch the book.
Have fun!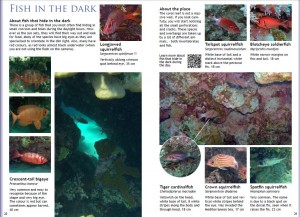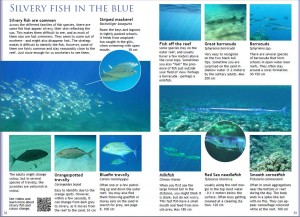 Sign-up for our newsletter to know when the book is launched.
Are you missing snorkeling around in the Red Sea? Wish you were there to see all the beautiful fish? Try watching Red Sea Slow-TV! You never know what to expect…
https://youtube.com/watch?v=videoseries?list=PLvryEJj